Merino Thermal Top and Bottoms
Stay warm this season with Australian Made Merino Long Sleeve T-Shirt and Leggings pack and save $.

Wear these as Merino base layer thermals or separate as great casual wear or activewear. These super comfortable T-shirts and Leggings will keep you warm and sweat-free with merino's natural moisture wicking properties. Merino shirts and pants are great for sensitive skin and move in harmony with your body... Naturally!

Set in Sleeve & Fancy Coverstitch around neck & hems
Wear as thermals or outerwear
Elastic waist for comfort and to stop riding up
Full breathability – lets your body breathe
Regulates body temperature so you don't overheat – great in the cold & heat
Easy care & quick drying
Odour resistant - wear for long periods of time with No Smell!
Keep comfortable going from the cold outdoors to central heating
Great for around the house, work, travel or play and perfect for outdoor activities such as camping, skiing, hiking or any adventure when comfort and performance is needed. 
FIT: Slim | See our sizing chart and if you're not sure and need help please contact us.
FABRIC: 275gsm 100% Australian Merino Wool
PACK SIZES / COLOURS The packs are pre-stocked in their size & colour and we do not substitute other sizes or colours.
DIFFERENT SIZING or COLOURS: If you require different sized or coloured tops to bottoms please purchase them individually #127 Long Sleeve T and #310 Leggings/LongJohns. 
Customer Reviews
03/06/2023
Sandra B.

Australia
Women's thermal pack
I bought the garments for a trip to the Mustang region of Nepal. Every night I was cosy and warm. Quality is excellent
03/03/2023
Laura R.

Australia
Love these thermals!
Obsessed with these throughout winter! They are so warm and they don't smell even after wearing for multiple day in a row. I am really happy with the quality of the wool and how soft it is. I was worried that the wool would irritate my eczema prone skin, but I've had no issues what so ever! The sizing was perfect too.
03/02/2023
Sally B.

Australia
Womens thermal pack
Great quality. Great product. Met my expectations. So comfortable & warm to wear
03/02/2023
Samantha H.

Australia
So warm and soft
I wanted to support Australian Made businesses and came across this brand. This set is great for cold winters. I even brought it overseas. Love how it is machine washable
03/02/2023
Margaret M.

Australia
Excellent
They are warm and a good fit
03/01/2023
Pamela C.

Australia
Jump for joy
Just right fit warm and breathable
03/01/2023
Christine T.

Australia
Great thermals
Took them rafting down the Franklin River for 10 days. They were great. Comfy and warm ❤️
01/20/2023
Maria M.

Australia
Great products!
Wonderful experience! Would definitely buy from 'Merino Country' again!
01/31/2023
Merino Country
11/03/2022
Jean

Australia
Love them...
I bought a set and have practically lived in them ever since! Regards Jean
11/02/2022
Melinda

Australia
Awesome
Hi there, I just wanted to give you some amazing feedback. I just completed Everest base camp trek. And wore your thermals. They were warm in the minus degree temperatures. Very comfy and worn for several consecutive days with out odour. More than happy to have bought Australian made and owned. Awesome job Merino country. Highly recommend your product. Melinda. NSW
11/02/2022
Merino Country
Thankyou - we're excited to be a little bit a part of your incredible adventure & glad our thermals kept you warm & comfortable!
06/22/2022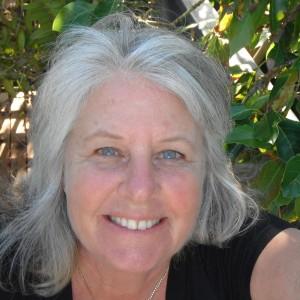 A
Amanda

Australia
Amazing - Thankyou!
Thankyou. It was 17 degrees today. Everyone else was rugged up in layers. I just wore wundies, merino thermals and a skirt. The thermals are amazing thanks.
06/11/2021
JMP

Australia
These are the best
I've become a convert to merino over 2020/2021 and Merino Country is one of my absolute favourite companies to deal with. Love the #127310 Womens Thermal Pack 275gsm. I'm an Australian size 16 and 5foot 5 (165cm) and the size large was perfect for me. Have worn them on their own as pjs, under clothing, as outwear too. Not see through. And keep you nice and warm and not over hot. Wash up a dream too. Why didn't I know about merino years ago? Would only ask that you bring out more colours in this gsm. Thankyou.
Love your gear
I bought some to start with & of course my husband now needs items after seeing them on me. It is very cold at the moment in WA, but these items are a wonderful example of Australian wool manufactured here. They will last for years!! Many Thanks, Mary & Michael
Loving this set, dont want to take it off!
I love my thermals. Light enough that I can wear as thermals, but opaque enough that i could also wear them on their own, the top or the pants. They outshine any other thermals i have owned! For those curious about sizes, I'm 177cm tall and definitely needed the size M for the pants length. The M top is a close fit, but not tight. My first Merino Country purchase, but I seriously dont want to take these off. Would definitely purchase from this lovely company again!
Wundies
I love Merino Country products, they know how to keep me warm! My long black pants with the ingenious and perfectly-fitting waist design are my favourites. I wish that they had made more RED women's thermals - the men shy away from red, but I am having to do black again!
Absolutely Brilliant
Ive been wearing your, thermals and skivvies for years. Absolutely brilliant for handling weather in Europe and Canada including the Polar Vortex last February. Actually need to get some more before our next visit to Canada. LIBBY