Merino Thermal Top and Bottoms
Stay warm this season with Australian Made Merino Long Sleeve T-Shirt and Leggings pack and save $.

Wear these as Merino base layer thermals or separate as great casual wear or activewear. These super comfortable T-shirts and Leggings will keep you warm and sweat-free with merino's natural moisture wicking properties. Merino shirts and pants are great for sensitive skin and move in harmony with your body... Naturally!

Set in Sleeve & Fancy Coverstitch around neck & hems
Wear as thermals or outerwear
Elastic waist for comfort and to stop riding up
Full breathability – lets your body breathe
Regulates body temperature so you don't overheat – great in the cold & heat
Easy care & quick drying
Odour resistant - wear for long periods of time with No Smell!
Keep comfortable going from the cold outdoors to central heating
Great for around the house, work, travel or play and perfect for outdoor activities such as camping, skiing, hiking or any adventure when comfort and performance is needed. 
FIT: Slim | See our sizing chart and if you're not sure and need help please contact us.
FABRIC: 275gsm 100% Australian Merino Wool
SIZING: The packs are pre-packed in their size and we do not substitute other sizes.
DIFFERENT SIZING or COLOURS: If you require different sized or coloured tops to bottoms please purchase them individually #127 Long Sleeve T and #310 Leggings/LongJohns. 
Customer Reviews
01/20/2023
Maria M.

Australia
Great products!
Wonderful experience! Would definitely buy from 'Merino Country' again!
01/31/2023
Merino Country
11/03/2022
Jean

Australia
Love them...
I bought a set and have practically lived in them ever since! Regards Jean
11/02/2022
Melinda

Australia
Awesome
Hi there, I just wanted to give you some amazing feedback. I just completed Everest base camp trek. And wore your thermals. They were warm in the minus degree temperatures. Very comfy and worn for several consecutive days with out odour. More than happy to have bought Australian made and owned. Awesome job Merino country. Highly recommend your product. Melinda. NSW
11/02/2022
Merino Country
Thankyou - we're excited to be a little bit a part of your incredible adventure & glad our thermals kept you warm & comfortable!
06/22/2022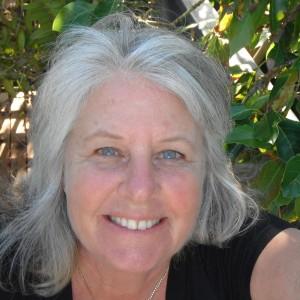 A
Amanda

Australia
Amazing - Thankyou!
Thankyou. It was 17 degrees today. Everyone else was rugged up in layers. I just wore wundies, merino thermals and a skirt. The thermals are amazing thanks.
06/11/2021
JMP

Australia
These are the best
I've become a convert to merino over 2020/2021 and Merino Country is one of my absolute favourite companies to deal with. Love the #127310 Womens Thermal Pack 275gsm. I'm an Australian size 16 and 5foot 5 (165cm) and the size large was perfect for me. Have worn them on their own as pjs, under clothing, as outwear too. Not see through. And keep you nice and warm and not over hot. Wash up a dream too. Why didn't I know about merino years ago? Would only ask that you bring out more colours in this gsm. Thankyou.
Love your gear
I bought some to start with & of course my husband now needs items after seeing them on me. It is very cold at the moment in WA, but these items are a wonderful example of Australian wool manufactured here. They will last for years!! Many Thanks, Mary & Michael
Loving this set, dont want to take it off!
I love my thermals. Light enough that I can wear as thermals, but opaque enough that i could also wear them on their own, the top or the pants. They outshine any other thermals i have owned! For those curious about sizes, I'm 177cm tall and definitely needed the size M for the pants length. The M top is a close fit, but not tight. My first Merino Country purchase, but I seriously dont want to take these off. Would definitely purchase from this lovely company again!
Wundies
I love Merino Country products, they know how to keep me warm! My long black pants with the ingenious and perfectly-fitting waist design are my favourites. I wish that they had made more RED women's thermals - the men shy away from red, but I am having to do black again!
Absolutely Brilliant
Ive been wearing your, thermals and skivvies for years. Absolutely brilliant for handling weather in Europe and Canada including the Polar Vortex last February. Actually need to get some more before our next visit to Canada. LIBBY
This is the best thermal you can buy
I am a slim woman who spends a lot of time outside and so I live in thermals during the winter months. Over the years, I have purchased many different merino thermals from many different companies and 'Merino Country' double knit jersey is by far the best. For one, it is the thickest that I have been able to find, and yet, it is extremely soft and comfortable. It washes beautifully, keeps its shape well and I can get several days of wear out of the item without washing because it doesn't hold body odour. I am 175cm tall and about 65kg and I chose the M size. I could have gone one size down for a slimmer fit, but I like to wear mine looser and I like that the garment is long enough to cover my lower back without pulling loose when I bend down. The fabric has a good stretch range so a small garment could potentially fit a much larger body than mine if you want a very close fit. One or two of these are all you need to keep you warm through cold Melbourne winters. This is another excellent quality item from a great Australian company.
Thank You
Thanks so much for the quick turn around on my order. Needing to get thermals outside of winter, in a size to fit was quite challenging until I found your website, they are perfect and should help me survive a European winter. Thanks Michelle
Merino Layers
When living and working in the extreme that is Antarctica, you learn the absolute importance of layering. You simply can't afford to not get it right. This environment is totally unforgiving The most important part of layering is the quality of each layer. That's why my first choice for a base layer is Merino Country hands down. The fit is spot on and they stay where you want them to stay. DANNY, Antarctica.
Very Toasty
G'day, I bought my Red Hot Thermals just over a week ago ... haven't been out of them since! They are great for our 1-5 degree mornings and not much better during the days! I love them, so much better than anything else on the market .... Thank you. Andy