Style #310
Merino Leggings / Long Johns
Stay comfortable in our Australian Made Merino Leggings. Wear as casual wear, activewear or in cooler climates wear as thermals. These super comfortable Leggings will keep you warm and sweat-free with Merino's natural moisture wicking properties. From the Cafe scene to breath taking scenes, our 100% Merino Leggings will take you around the world in total comfort.
Wear as thermals, leggings or activewear
Wear as leggings or as super warm underwear
Wear with boots
Soft 32mm Elastic waist for comfort
Lets the body breath & regulates body temperature
Easy Care & Quick Drying
Odour resistant
Fabric: 275 gsm Heavyweight 100% Australian Merino
Measurements
| | | | | | | | |
| --- | --- | --- | --- | --- | --- | --- | --- |
| | XS | S | M | L | XL | 2XL | 3XL |
| | | | | | | | |
| Inseam cm | 80.5 | 81 | 81.5 | 82 | 82.5 | 83 | 83.5 |
| Waist to Hem cm | 101 | 102 | 103 | 104 | 105 | 106 | 106 |
Customer Reviews
05/04/2022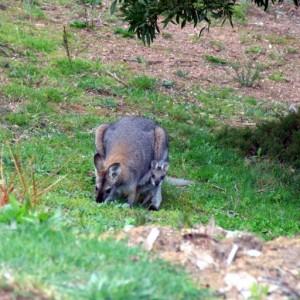 SD
Sally D.

Australia
Long johns review
These are already a well worn item, so easy to wear///
04/14/2022
Cheryl L.

Australia
Very, very warm!
These are probably my favourite thermal leggings yet, soft, not itchy and very, very warm. Love the chilli red too. I wish the crotch was a little longer, and would absolutely love a slightly looser waistband. I'm 167cm, weigh 50 kilos, my waist is 78cm. I bought a small because the xs fit well but I've put on weight and the waist is too tight now. The small is baggy but the waist ìs still a little tight. Leaves a mark. Otherwise perfect - nice length on the legs, all the way down to my ankles!
04/19/2022
Merino Country
Thanks for your feedback Cheryl... everyone's body is a little different. We use a lovely soft elastic!
01/12/2022
Juliana

Australia
Love your Woolens
I really love the woolens I got from you last year, and pretty much live in them here in the chilly forests of Northern California... All the best for the new year. Juliana, USA
11/12/2021
Joline

Australia
Amazing Products
Hi Merino Country, Late this afternoon I received my order: #732 Balaclava/Neckwarmer #7507 Ice & snow socks #310 leggings XL #120T turtleneck skinny XL OMGosh what amazing quality. I LOVE the thinness of the balaclava, leggings & turtleneck and the warmth they offer. I also am VERY grateful that they fit perfectly! Many companies don't supply clothing in my size. I have been invited to be the Sea2School Education Program Coordinator on an Antarctic expedition, Jan 5th - Mar 3rd, 2022. I require 200-300gsm clothing in my size (extra Luscious!!) So thank you for making such amazing products Sincerely, Joline
11/04/2021
Viktoria G.

Australia
Leggins
I found them to be very comfortable but an little short in length from from the waist to the crotch. I am short waisted and found them to be sitting a bit low on the waist. Otherwise they are very warm and comfortable.
07/06/2021
Jean

Australia
Lovely legs!
Thanks Kerrie my leggings arrived yesterday and are fabulous as always! I've been wearing Merino Country clothes, in particular leggings for many years. I live in Melbourne and during winter I wear these every day - they are cosy and comfortable and easy to care for I just wash them out at night and they're are ready to go next morning. Great product and exceptional customer service.
07/07/2021
Merino Country
Thanks Jean - we appreciate your support over the many years you have been wearing our products! Glad we can make & supply such a beautiful Australian product
05/14/2021
Christine

Australia
Unbelievably fabulous
I have been searching for the last few years for some leggings that are natural and warm. To my absolute joy I just found Merino Country! Totally 100% Aussie start to finish and on top of that they are soooo beautifully comfortable. I just love them and will be buying more shortly. Delivery was so fast too. Merino Country ticks all of the boxes, thank you guys for a wonderful product.
05/04/2021
Annie D.

Australia
Comfy leggings
Good quick service, leggings are really comfortable for winter Pilates
Comfy!!
I bought your amazing and wonderful Wundies, they are so incredibly incredibly comfy, I have to keep checking that I still have them on.
Lightest & Warmest Fabric
Hello, I am back from a trip to the Arctic Circle covering Sweden & Norway. Your products were amazing and kept me very warm and dry in -25 temperatures. The full brief undies, neck gator, ear warmer band and longjohns. Merino really is the lightest and warmest fabric there is . Thankyou from a Happy Customer! Linda
Happy Days & Nights!
Just picked up my leggings this morning (Colac delivery) and tried them on and didnt want to take off for washing. They warmed my legs up within 2 minutes without my track pants over them, which is great. Now the wife and kids wont have me complaining about cold legs anymore. Happy day and nights all round. Juggy, Victoria.
Love your Leggings
Just received my heavy-weight black leggings. They are absolutely beautiful! I am long-waisted and have had to resign myself to the fact that most slacks, jeans, leggings, do not have enough rise for me, but even though these leggings looked as though they would be a bit short in the crotch area, when I tried them on I was pleasantly surprised to find that they came up and rested in a position that was very comfortable for me. The quality of these leggings is magnificent. So very glad I purchased your product! VALERIE
Great Product
Congratulations on a great product at a reasonable price. Friends have also bought on my recommendation! Thanks, Julie
Fabulously comfy and toasty
Bought a small (about 163cm tall and 53kg) but still a tad loose around the thighs, didn't want to size down because generally leggings are a bit short for me. Having said that, these are super warm, I've worn them under thin-fabric sports leggings for bike rides, under jeans around town, standalone as pyjamas or yoga leggings. Got these in chilli red, lively colour for the winter months! I've had other merino leggings before, but these are winning in terms of desired thickness and a great waistband that doesn't cut in. Thanks guys, great product!
Time for a New Pair
I've got a pair of your bottle green leggings on today that I purchased from you 22 years ago - I'm still wearing them but think it's time for a new pair. Thank you for such a great Australian Made product. Olga. QLD
Great Quality
G'day Kerrie, I'm just writing to say thank you for your prompt service in delivering the products I bought. The long johns are fantastic, they fit well and are so much better in quality, make, warmth and material. In past years I have been buying at my local Anaconda and Kathmandu stores and I have to say that the thermal products they sell are by far inferior, they hole with the slightest pressure so I look forward to having long wear from my Merino Country thermals! Thanks again. ANDY