Style #: 310 Merino Leggings / Long Johns

Stay comfortable in our Australian Made Merino Leggings. Wear as casual wear, activewear or in cooler climates wear as thermals. These super comfortable Leggings will keep you warm and sweat-free with Merino's natural moisture wicking properties. From the Cafe scene to breath taking scenes, our 100% Merino Leggings will take you around the world in total comfort.

Wear as thermals, leggings or activewear
Wear as leggings or as super warm underwear
Wear with boots
Soft Elastic waist for comfort
Lets the body breath & regulates body temperature
Easy Care & Quick Drying
Odour resistant
Fabric: 275 gsm Heavyweight, Double Knit Jersey, 100% Australian Merino
FIT: Firm - for a loose fit purchase a size up
Measurements: These are a guide only -please contact us if you're not sure.
To Fit

XS

S

M

L

XL

2XL

3XL

Waist cm

70-78


 

80-88

 

90-98

 

100-108

 

110-118

 

120-128

 

130-138

 

Leg Inseam cm

82

83

84

85

86

87

88

Waist to Hem cm

101
102
103
104
105
106
107
Customer Reviews
03/03/2023
Phil T.

United Kingdom
#310 Legging / Long John 275gsm
as described and do what I expect them to maintain their shape when washed as far as I'm concerned I got what I paid for and would buy them again
03/02/2023
Nadia S.

Australia
love these
Very comfortable, warm and soft
03/01/2023
Abie M.

Australia
Love it
Wore this in the snow last winter and it was nice and toasty. Does smell sheepy when drying but using a good wool wash helps
03/01/2023
Jennifer H.

Australia
Promising
I should've got a bigger size so I don't wear them much at all. When it's colder I might try. Quality seems good. I appreciate what you do to provide genuine natural goods.
03/01/2023
David R.

Australia
#310 Legging / Long John 275gsm
Good fit, good length, good waist height. 1.87cm tall & 83cm waist - medium size. Lowest temperature -40C and they did their job. Suggestion - maybe ankles could change to elasticated to get thicker wool socks underneath.
03/01/2023
Wendy S.

Australia
An Australian in the wilds of the Yukon
These did the job in the Yukon. They were comfortable and warm in the sub-zero frozen north to watch the aurora, snowshoeing, snowmobiling and mushing with the huskies
03/01/2023
Ann G.

Australia
Leggings
Bought them for travelling to Norway next October tried them on they feel absolutely amazing. Love them.
02/06/2023
Leanne D.

Australia
Warm but maybe needs lycra
They kept me warm, but got quite baggy and shapeless, so I don't think I will keep them post Europe trip. I found layering them under the merino bootlegs were ok and kept me warm even to -16 but as I'm used to lycra keeping shape, I found both pairs loose and a bit shapeless. I am a size 10 and purchased medium, maybe I should have gone smaller.
02/05/2023
Merino Country
Hi Leanne, You should have had a small as a Medium is size 12-14 and would have been too big for you hence the looseness. These are 100% Merino with no lycra and if you have the right size would fit really well! Cheers Kerrie
08/30/2022
Bev

Australia
275 gsm leggings (Thermals)
This is my second pair of leggings, have 9 items now, and have found due to the quality and fitment, the product is cost effective over time, so the fact that they are so comfortable is just a bonus. Love the eco packaging too. Medium fits me. 5ft2in. 38"hip,33"waist, 39" bust.
08/30/2022
Merino Country
08/03/2022
Sarah G.

Australia
Turtle Neck Skivvy & Leggings
I wear my Turtle Neck Skivvy and Leggings every day during winter. They are so warm and comfortable, I couldn't live without them! Sarah
07/03/2022
Ann

Australia
Comfy
Have owned the 275 gsm leggings for a year & I bought a named brand from another company at the same that I bought my Merino Country leggings. The name brand have ripped already & Merino country's Leggings are still going strong & still fit as well as they did when I first bought them. They are my favourite PJs, so comfy to sleep in.
07/02/2022
Joanna C.

Australia
My third pair bought
They're soft, comfortable, wash and dry like a dream, and if this extreme cold weather keeps going I'll be buying more. I wear them both as thermal underwear under my office pants and as leggings under tunics. Love 'em.
05/28/2022
Sally

Australia
Just right
Shall I compare thee to a competitor? Why not! These are a nicer knit, slightly thicker, and the waistband doesn't get kinked. Much prefer these. They look good to wear as outer clothing, are warm, and the waistband sits right, and doesn't need "fixing" every time they are taken off. They wash well and don't need ironing. I have two pairs now, they are so useful and comfortable in our cold winters
05/30/2022
Merino Country
05/04/2022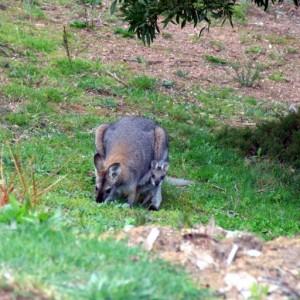 SD
Sally D.

Australia
Long johns review
These are already a well worn item, so easy to wear///
04/14/2022
Cheryl L.

Australia
Very, very warm!
These are probably my favourite thermal leggings yet, soft, not itchy and very, very warm. Love the chilli red too. I wish the crotch was a little longer, and would absolutely love a slightly looser waistband. I'm 167cm, weigh 50 kilos, my waist is 78cm. I bought a small because the xs fit well but I've put on weight and the waist is too tight now. The small is baggy but the waist ìs still a little tight. Leaves a mark. Otherwise perfect - nice length on the legs, all the way down to my ankles!
04/19/2022
Merino Country
Thanks for your feedback Cheryl... everyone's body is a little different. We use a lovely soft elastic!
01/12/2022
Juliana

Australia
Love your Woolens
I really love the woolens I got from you last year, and pretty much live in them here in the chilly forests of Northern California... All the best for the new year. Juliana, USA