Women's Merino Singlet
Natural in production right now and ready in approx. 10 days (approx 6th March)
Women's Australian made Merino Singlet, the perfect singlet for everyday wear. Great for wear as thermals, underwear, travel, leisure and activewear. Women's Merino singlets are great for sensitive skin and provide natural comfort all year round.
Wear as an undershirt or as outerwear
6cm Wide straps for comfort
Bound neck and arms to sit flat and comfortably
Great for Work, Travel & Play!
Regulates your body temperature – great in the cold and heat
Easy Care & Quick Dry
Odour resistant
100% Australian Merino wool
Close fit to wear under clothes
Available in a wide range of colours
FABRIC: 175 gsm Lightweight 100% Australian Merino Wool
NATURAL COLOUR is 165gsm undyed and is a slightly creamy, buttery colour 
Please note our undyed fabric is slightly more delicate than our dyed fabric
FIT: Firm Close Fit - if you like a looser fit just go up a size. The garment measurements below are a guide if you need further assistance with your sizing please contact us. 
SIZE GUIDE

XS 

4-6

S 

8-10

M 

12-14

L 

16- 18

XL 

20-22

2XL 

24-26

3XL 

28-30

To Fit Chest

width in cms

76-84

86-94

96-104

106-114

116-124

126-134

136-144

Underarm- Underarm cm (1/2 Body)

35

40

45

50

55

60

65

Body Length -Shoulder to Hem cm
60
62

64

66

68

70

72

Hem Width cm
37
42
47
52
57
62
67
Customer Reviews
03/13/2023
Rhonda

Australia
Lightweight, Warm & Comfortable
These singlets are light weight, warm and comfortable to wear under a lightweight top or a jumper at any time of year.
03/09/2023
Karen

Canada
Great fit even on a large bust
I just received this singlet in a 3XL and let me tell you ... I will be ordering more. The fabric and stitching are of excellent quality, the fabric weight is very nice either to be worn on its own or as a layer and best of all, the armholes aren't oversized so my bra is completely covered. I hate having my bra show and it's not a concern with this shirt. The latte is quite a light colour so a printed bra shows through but a solid, beige bra is fine. For reference I'm 163 cm tall, 136 kg and wear a 20HH bra so it's a treat to have some proper coverage.
03/07/2023
Dianne T.

Australia
Womens singlet
Hi, yes loved the woollen singlet, and the fact that it is made in Australia. Well done guys. Recently walked the overland track in Tasmania and it was a great item for the cooler nights. Had checked via phone conversation re sizing and all went well. Thanks Dianne
03/05/2023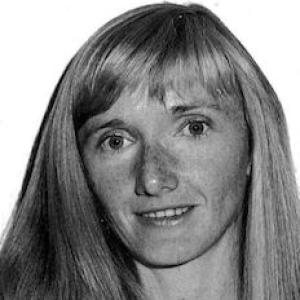 JE
Joyce E.

Australia
Goodbye cold days
This is just the ticket for getting through those cold winter days in complete comfort. They are so lovely and warm and to my surprise very comfortable. I have sensitive skin and always have to wear a blouse or skivvy under my woollen jumpers, but the wool in this singlet feels lovely against my skin. How did you do that? How did you take the itch out of the wool?
03/03/2023
Paula W.

Australia
Women's Singlet Black
A most useful garment, very good colour tone and quality
03/02/2023
Penny A.

Australia
Not the best fit for me
The tunic top worked well, but this one in the same size didn't quite fit right ...
03/02/2023
Sandra B.

Australia
It Does the Job
The singlet I bought is the colour, size and quality fabric I expected. I cannot give a "Highly Recommended" rating because the stitching on the hem was finished poorly to the extent that a thread was hanging loose and ready to unravel. This is significant because this garment is a replacement for the first singlet I bought which had exactly the same problem. This is a quality control issue and shouldn't be that hard to fix.
03/02/2023
Georgina N.

Australia
Merino singlet
Absolutely lovely to wear. Perfect for transeasonal. When a bottom seam unravelled Merino Country were prompt in fixing it. I have since bought other items and am very happy with them.
03/02/2023
Kayleen B.

Australia
03/02/2023
Fiona V.

Australia
Womens Singlet 175gsm
It is great for wearing under my cycling jersey to keep warm in the cooler months. Also great for under blouses.
03/02/2023
R C.

Australia
Fabulous
Im a repeat customer the product is suited to ky purposes..please keep the red colour..its great
03/01/2023
G D.

Australia
Greatest PJ's top summer or winter.
Absolutely love it. I wear it as pj's and it has eliminated the feeling of waking up feeling terrible from night sweats!! Love that they wash and dry quickly! Summer or winter my favorite pj's top.
03/01/2023
Bev C.

Australia
Merino singlet
Light, warm, easy care and comfortable. Back neck a little high for quite a few of my tops.
02/06/2023
Jean K.

Australia
Women's singlet
Bought three colours. Perfect for when we had a cold snap recently here in Melbourne. Also when warm ideal for outdoors just love the colours.
12/11/2022
Wendy B.

Australia
Good, but could be longer
I love your brand and was hoping to replace another make of merino under singlet that I wear every day. However, your version is shorter and I find becomes untucked at the back when I bend forward, letting the cold in. I did see another review that pointed this out that no longer appears. I would LOVE to buy your brand and ask that you please, please consider making these singlets at least a few cm longer - approx to the top of the leg. I will gladly purchase multiple items if and when you do.
10/07/2022
Julie B.

Australia
Great product
I keep buying these singlets and briefs because they are comfortable, don't itch and provide the extra warmth on cooler days. I just throw in with the regular wash and all seems good - no shrinkage. Creases see to disappear with body warmth.