omen's Merino Singlet
Women's Australian made Merino Singlet, the perfect singlet for everyday wear. Great for wear as thermals, underwear, travel, leisure and activewear. Women's Merino singlets are great for sensitive skin and provide natural comfort all year round.

Wear as an undershirt or as outerwear
6cm Wide straps for comfort
Bound neck and arms to sit flat and comfortably
Great for Work, Travel & Play!
Regulates your body temperature – great in the cold and heat
Easy Care & Quick Dry
Odour resistant
100% Australian Merino wool
Close fit to wear under clothes
Available in a wide range of colours
FABRIC: 175 gsm Lightweight 100% Australian Merino Wool
NATURAL COLOUR is 165gsm undyed and is a slightly creamy, buttery colour 
Please note our undyed fabric is slightly more delicate than our dyed fabric
FIT: Firm Close Fit - if you like a looser fit just go up a size. The garment measurements below are a guide if you need further assistance with your sizing please contact us. 
Customer Reviews
10/12/2023
Bronwyn

Australia
Amaaaaazing!
Hey I just got my first order & I'm in love haha! Everything fits and I am itching to order a few more pairs of underwear and a tshirt .......and maybe another pair of shorts too. this is dangerous! I love wool & I love your business. A HUGE thank you for making these products affordable and accessible to people. Bronwyn
10/09/2023
Anne S.

Australia
Womens singlet 175gsm
A nice garment for the not so warm days. Latte so it does not show as much under pale coloured blouse.
10/02/2023
Jeanette J.

Australia
Great singlets
Lovely feel to the fabric. Well made. Don't have problems with sweating anymore (or sweaty stink). Planning to buy some more.
07/13/2023
Lyndelle M.

Australia
Great singlet
Fantastic singlet. I wear most days either winter or summer. I would buy it again!
07/04/2023
Anne S.

Australia
#130 Womens Singlet 175gsm
The 175gsm womens singlet was one of the first garments that I have purchased. I just loved the bright pink. It has been through many washes and is holding the colour well. It is a great singlet for wearing in cold weather, even very warm weather and everything in between.
07/04/2023
Anne S.

Australia
#130 Womens Singlet 175gsm
The 175gsm singlet is a garment that can be worn all year round. Beautiful colours and it is easy for a person to forgot that one is wearing it.
07/02/2023
Sheena A.

Australia
Best singlets ever
GREAT love them. Comfortable. Long enough to tuck into mid rise jeans. Nice colors. Nice and warm on a cold morning. Don't get too hot when the days warm up. Seem well made. Will be getting more.
07/02/2023
Cathy F.

Australia
Love it
Super warm and comfy. Will be getting more!
06/01/2023
Sharon

Australia
Perfect - Wonderful Quality!
Hi Kerrie, Received tops this morning and they are perfect and a wonderful quality. Thank you for your advice regarding sizing. Kind regards, Sharon
04/02/2023
Cate D.

Australia
I love the texture and the weave and the colour, good quality
03/13/2023
Rhonda

Australia
Lightweight, Warm & Comfortable
These singlets are light weight, warm and comfortable to wear under a lightweight top or a jumper at any time of year.
03/09/2023
Karen

Canada
Great fit even on a large bust
I just received this singlet in a 3XL and let me tell you ... I will be ordering more. The fabric and stitching are of excellent quality, the fabric weight is very nice either to be worn on its own or as a layer and best of all, the armholes aren't oversized so my bra is completely covered. I hate having my bra show and it's not a concern with this shirt. The latte is quite a light colour so a printed bra shows through but a solid, beige bra is fine. For reference I'm 163 cm tall, 136 kg and wear a 20HH bra so it's a treat to have some proper coverage.
03/07/2023
Dianne T.

Australia
Womens singlet
Hi, yes loved the woollen singlet, and the fact that it is made in Australia. Well done guys. Recently walked the overland track in Tasmania and it was a great item for the cooler nights. Had checked via phone conversation re sizing and all went well. Thanks Dianne
03/05/2023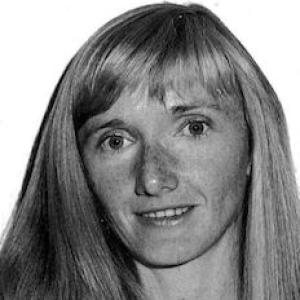 JE
Joyce E.

Australia
Goodbye cold days
This is just the ticket for getting through those cold winter days in complete comfort. They are so lovely and warm and to my surprise very comfortable. I have sensitive skin and always have to wear a blouse or skivvy under my woollen jumpers, but the wool in this singlet feels lovely against my skin. How did you do that? How did you take the itch out of the wool?
03/03/2023
Paula W.

Australia
Women's Singlet Black
A most useful garment, very good colour tone and quality
03/02/2023
Penny A.

Australia
Not the best fit for me
The tunic top worked well, but this one in the same size didn't quite fit right ...