Essential Merino Turtle Neck Skivvy
NEW COLOUR COMING - our beautiful TEAL & more RED in production right now & ready the week of 27/6/23 (If pre-ordered the whole order will be sent when all items ready)
Australian Made Turtle Neck Skivvy Merino T-Shirt with long sleeves for extra warmth and comfort in chilly climates. Great for wear as thermals, travel, leisure and activewear.

Women's Merino Skivvy's are soft to the touch, machine washable and really, really comfortable and are a great basic for every wardrobe! Our 275gsm Double Knit fabric has some lovely natural stretch in it and moves with your body keeping you comfortable and warm.
Wear as an undergarment or as outerwear
Comfortable Turtle Neck to protect your neck from the elements - roll up or down depending on your needs.
Set in sleeve and no cuffs
Heavyweight 100% Merino wool for extra warmth
Easy Care & Quick drying
Odour resistant
Great for Work, Travel & Play!
100% Natural and Australian made 
Sophie is a size 6-8 and is wearing an XS in Chilli Red.
Tracey is a size 10-12 and for a firm fit is wearing a Small in Dusty Pink & Teal - for a looser fit she wears Medium. She has folded the neck in half to wear as a Mock Turtle Neck.
Caroline is a size 10 and is wearing a Small in Black. 
FABRIC: 275 gsm Heavyweight Interlock Jersey 100% Australian Merino Wool

FIT: Slim Fit - if you'd like it a little looser please go up a size.
Size Guide & Garment Measurements
SIZE GUIDE To Fit Chest width in cms

XS

4-6

S

8-10

M

12-14

L

16-18

XL

20-22

2XL

24-26

3XL

28-30

 To Fit Chest width in cms

76-84

86-94

96-104

106-114

116-124

126-134

136-144 

Underarm- Underarm cm (1/2 Body)

35

40

45

50

55

60

65

Body Length -Shoulder to Hem cm
60
62

70

72

74

76

78

Neck Length cm
9.5
9.5
9.5
9.5
9.5
9.5
9.5
Customer Reviews
07/04/2023
Anne S.

Australia
#120T Turtle Neck Skivvy
Once put on, the turtle neck skivvy is a bit hard to take off, due to the cold weather. A lovely red and beautifully warm. I am very glad of purchasing the Turtle Neck Skivvy.
06/01/2023
Sharon

Australia
Perfect - Wonderful Quality!
Hi Kerrie, Received tops this morning and they are perfect and a wonderful quality. Thank you for your advice regarding sizing. Kind regards, Sharon
05/12/2023
Mandy

Australia
Delicious
I love this skivvy. Soft and so warm it means less layers. Am eyeing off more to buy plus bought a long sleeved t for husband. All Australian too. A winner.
05/11/2023
Merino Country
03/07/2023
Rosemary L.

Australia
Turtle Neck skivvy
Found the neck a wee bit tight. But the rest is excellent
03/07/2023
Kevin

Australia
Mens 275g turtleneck skivvy
Excellent. I have three and love them. Warm and comfortable in a wide range of temperatures. Worn in cooler temperatures from below 10 degrees to low 20's with a single layer wool singlet. No buttons, easy to get into and out of. I've lost count of how many times I've washed these, still look great. No problems, would buy more if more colours available.
03/04/2023
Nita C.

Australia
Turtle Neck Skivvy
I find this skivvy very comfortable to wear not too hot and the neck is loose enough to be comfortable. I have two now and wear them all winter.
03/02/2023
Jennifer C.

Australia
Good service. Quality product.
Good service, i always love wool products - very happy
03/02/2023
Lynn O.

Australia
Women's 275 gm Turtleneck Skivvy
This is not the first one of these that I have purchased from Merino Country and it won't be the last. The sizing and quality is consistently excellent, they are warm and comfortable, yet they breathe and, most importantly, they are Australian made! None of the imported ones wash, wear and last like these. Fantastic garments.
03/01/2023
Mary T.

Australia
So snug
Fantastic fast shopping experience
02/06/2023
Margaret B.

Australia
Nice turtleneck
Good quality fabric, wide enough neck and nice colour. Hope it washes as well as it looks.
10/07/2022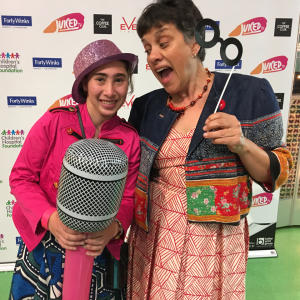 DT
Donna T.

Australia
I just love my merino
I have purchased several pieces of clothing for my trip to Tasmania. I loved the option of multi layering and mix and matching my pieces. I felt comfortable and sophisticated. Bring back winter.....
08/03/2022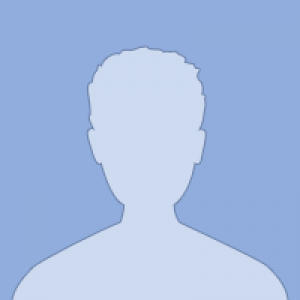 EM
Enid M.

Australia
Skivvy
Excellent product I love buying from merino country as the service is very good
01/12/2022
Juliana

Australia
Love your Woolens
I really love the woolens I got from you last year, and pretty much live in them here in the chilly forests of Northern California... All the best for the new year. Juliana, USA
11/12/2021
Joline

Australia
Awesome!
Hi Merino Country, Late this afternoon I received my order: #732 Balaclava/Neckwarmer #7507 Ice & snow socks #310 leggings XL #120T turtleneck skinny XL OMGosh what amazing quality. I LOVE the thinness of the balaclava, leggings & turtleneck and the warmth they offer. I also am VERY grateful that they fit perfectly! Many companies don't supply clothing in my size. I have been invited to be the Sea2School Education Program Coordinator on an Antarctic expedition, Jan 5th - Mar 3rd, 2022. I require 200-300gsm clothing in my size (extra Luscious!!) So thank you for making such amazing products Sincerely, Joline
07/02/2021
Karen M.

Australia
Solved some problems
My skivvy is warm and comfortable. Good sleeve and body length. It has its own spot in the wardrobe to hang between wears as seems much better without too much washing. It is a quick wash and dry though when really required. I have just purchased another top to complement a jumper I had forgotten about! A very good price for the quality!
07/03/2021
Merino Country
Thanks Karen - a skivvy is always a good basic for winter!
Turtle neck skivvy
I really love this heavy weight turtle neck skivvy which I bought in black. It is soft and warm, and good quality. Washes up beautifully in the machine and requires no ironing. However the thing I like the best is the fit. It is form fitting without being too tight and accentuating the 'extra bits', so looks flattering and stylish. The neck is not too high or tight either. I am short and well padded.