Men's 100% Merino Singlet
Men's Australian Made Merino Singlet, the perfect singlet for everyday wear. Like the old Bluey Grandad used to wear except a lot softer and easy to wash. Great for wear as thermals, underwear, travel, work wear and activewear. Designed with a long fit for extra coverage and to tuck in. From the steamy tropics to the chilly slopes, our Merino singlets will take you around the world in total comfort.
· Wear as an undershirt or as outerwear
·  Long fit for extra coverage
·BCoverstitched neck and arms to sit flat and comfortably
· Great for Work, Travel & Play!
· Lets the body breathe and absorbs moisture - keeping you sweat free
· Regulates your body temperature - great in the cold and heat
· Easy Care & Quick drying
· Odour resistant - can be worn for days and doesn't smell! 
FABRIC: 175 gsm Lightweight 100% Australian Merino Wool
NATURAL COLOUR is 165gsm undyed and is a slightly creamy, buttery colour 
Please note our undyed fabric is slightly more delicate than our dyed fabric
Want more than one singlet check out our Three Pack in Navy & Latte for $175 - save $$$
Customer Reviews
11/03/2023
Peter C.

Australia
Great singlets
I've been wearing this brand of singlets for many years and they are great. Very comfortable and thermoregulating, they also wash well, dry very quickly and keep their shape and colour.
06/10/2023
Rhonda S.

Australia
Quality and Comfort
I originally bought one of these singlets for my husband to try and he liked it so much ended up buying the 3 pack too. The fit is snug yet comfortable and he said it is like a second skin, but almost silky smooth to touch. The overall ordering and the arrival time was very efficient. Thank you.
03/09/2023
Gordon

Australia
03/02/2023
Rowina K.

Australia
Quality Product
My husband was wanting a singlet for nightwear that was long enough to cover his lower back (he is around 190cm) and this singlet is the right length, is comfortable, breathes and washes well with no pilling. Worth the money.
03/01/2023
Janna P.

Australia
Lost
Well I bought this item for my new partner for Christmas as he wears a singlet every day. He said he liked it then put it somewhere and not only can he not find it but hasn't any recollection of ever seeing it. He forgot he recieved my Christmas present. I hope whoever finds it in the house loves it & wears it everyday. Please I would love another one
03/01/2023
Tanya C.

Australia
Mens singlet
I bought two singlets for my dad. The parcel arrived quickly and securely. I was happy with my purchase. Dad has said he likes wearing the singlets.
03/01/2023
peter g.

Australia
First purchase
Quite good. Singlet was probably a bit big . Perhaps small size in future. Quality seemed good although I thought it was a bit thin.
01/19/2023
Chris

Australia
Comfortable - Loves Them!
Purchased one initially for husband who loved it so much I purchased another 2. He loves these. Comfortable during humid Brisbane summers, just a great product. Coming back for more soon.
10/07/2022
Elizabeth F.

Australia
175gsm Men's singlet
This is the second purchase of this item - it's fine, soft, warm and a good length. Washes well. Recommended.
07/02/2022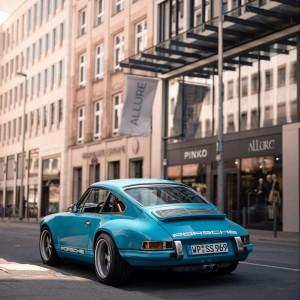 DM
David M.

Australia
Great
These singlets are comfortable and warm. I wish I had 10 of them.
07/02/2021
Montgomery H.

Australia
Warm
This product keeps your core warm as toast. I use it whenever I go sailing.
Worthwhile Products
Good day! I purchased a singlet and underwear from you recently and am absolutely thrilled with the quality. Ive been using both on outdoor excursions as well as just wearing around the house/town, they're perfect! Thank you for making these worthwhile products.
Practical Present
wow the goods are beautiful, a sort of surprise for my husbands birthday next month. Very practical present from me, but such good quality and nice presentation, well done. thanks Sue
Great product and great service!
I bought this singlet as lots of store stock merino products that are not 100% Merino & not the shape I was looking for, & these are 100% Merino and the right shape!! I made my order at lunch time and it arrived in Melbourne the following day using the standard mail option. Amazing. The fit was a bit too large for me so I contacted the shop to exchange it for the smaller size (If you are between 2 sizes, I would suggest to go down a size rather than up). The service department told me exactly what I needed to do and I got my exchanged product which was the perfect fit a few days later. Really satisfied and highly recommend the product and great service. 5 Stars !
Warm and Cosy
We bought 3 of these for our trip to Europe where the weather was colder than expected for Spring. Minus 5C to 6C with strong cold winds accompanied by sleet & snow plus of course rain. My husband stated that he felt warm & comfortable in his singlets and they made all the difference to his warmth. Must note that these washed well and dried surprisingly quickly. Must admit he was not initially impressed with the beige colour he prefers white but this quickly ceased to be an issue. BARBARA
No Smell
A merino singlet is the best way to keep warm on bike rides in cool weather, at any time of the year: comfort in all conditions, without the smell of synthetics!