Merino Drawstring Comfy Pants
Keep comfortable & stylish with Australian Made Merino Drawstring pants. Wear as casual wear track pants, activewear or pyjamas. These super comfortable Drawstring Comfy Pants will keep you cool in summer and warm in the cold, and sweat-free with Merino's natural moisture wicking properties.
From the steamy tropics to the chilly slopes, our Merino Drawstring Pants will take you around the world in total comfort. Merino track pants the ultimate "Trackie Daks"! Team with our zip tops for the ultimate Tracksuit or Pyjamas !

High Waist for style and extra comfort
Cuffed ankles so they don't ride up and can be worn up or down - great for different leg lengths!
Drawstring waist for adjustability (is on the inside to avoid bulk)
Side pockets
Great for travel
Full breathability – will keep you sweat free
Wear as casual wear, activewear - great yoga pants
Easy Care & Quick drying
Odour resistant
100% Merino wool
Available in a variety of colours - NAVY, BLACK, OLIVE & limited edition JACARANDA BLUE
FABRIC: 275 gsm interlock 100% Australian Merino Wool
Emma wears our Olive Comfy Pants & black Short Sleeve Raglan T in a size Medium and is a size 12-14.
Caroline wears our Black Comfy Pants & White Scoop Neck T in size S and is a size 10
Karen wears our Black Comfy Pants & White Scoop Neck/CropTop/Olive Singlet T in size Small and is a size 10 .
Dayne wear our Comfy Pants in Olive in Small in a white singlet and is a size 32.
Phyll wears our Olive Comfy pants with our Roll Neck Skivvy in Medium and is a 14.

SIZES: If in between measurements go down for a firm fit or up for a looser fit. 
To Fit Waist 

in CM

S

75-80

M

85-90

L

95-100

XL

105-110

2XL

115-120

Leg Inseam  (cm)
78
79
80
81
82
Waist to hem (cm)
105
106
107
108
109
Customer Reviews
05/27/2022
Janice

Australia
Great!
Hi Kerrie, Received my order today and thought I'd let you know that the black comfy pants are great!
05/26/2022
Sue

Australia
Gold Medal!
The person who designed your Comfy Pants should get a medal!
05/03/2022
Lisa

Australia
Versatile, Warm & Comfy
Love these pants! Bought them during the dreaded Covid lockdowns in Victoria for winter. Initially lots of lint and fly always stuck to the fabric but after a few washes and wearing in they've become the first thing I reach for after days end and general lounging around at home. I recently traveled abroad with these pants & paired with long wool socks, they were perfect for running in chilly European winter morning runs!
05/03/2022
Merino Country
07/08/2021
Patricia L.

Australia
Drawstring comfy pants
True to the title - they are comfy pants!
07/06/2021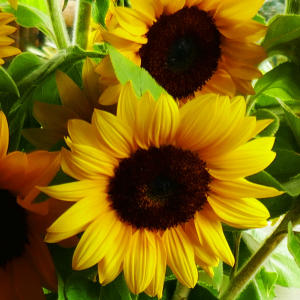 S
Sakshi

Australia
Best trackies ever
I bought a pair of these for teaching yoga.. I don't like really tight pants and I'll only wear natural fibres; hard to find. These are so jolly comfortable! I've thought I couldn't wear wool as my skin is really sensitive and I feel even the slightest prickle, but these have none at all. I was told if they did any pilling is easily removed and usually occurs after the first wash, but mine washed up well with none. I was concerned about 'knees' in them but it's not noticeable. I think if you follow the washing instructions these pants will last a long time. I've looked at other similar pants and these are very good value for money. I don't think you could beat the quality and it's wonderful to buy a completely Australian product. My biggest problem with them is that I don't want to take them off. I had to buy another pair. :)
07/02/2021
Tia E.

Australia
Super comfy
The fabric is light weight so they pack small and dry easily, and also very soft so they feel great to wear. The waist band is firm so if you don't like that maybe consider a size up.
07/03/2021
Merino Country
Thanks Tia - so very comfy!
07/02/2021
June R.

Australia
Drawstring Comfy Pants
They make great pyjama pants for this cold weather.
07/03/2021
Merino Country
...and then you can wear them during the day as well!!!
07/01/2021
laura G.

Australia
Great quality pants, drawstring not so much
Absolutely love the pants, very soft and comfortable, almost no pilling. Only comment is the drawstring quality is lesser compared to that of the merino pants, the string is unraveling which is annoying.
07/02/2021
Merino Country
We called them Comfy Pants because that's usually the first thing most people say when they put them on!! Please make sure the drawstring is tied very tightly at each end and that should stop the unravelling.
Warmth, Softness & Quality
Dear Merino Country, On the basis of the Straight Leg Pants I purchased recently I am really looking forward to receiving my order of track pants. The warmth, softness and quality ... bit-by-bit I will invest in more or your range very gratefully. Thank you for your garments and to everyone involved. Deborah
05/31/2021
Suzie L.

Australia
Feels so Lovely!
I am so thrilled with my order from you. Feels so lovely and silky on my skin. So comfortable to wear and I love the colours. I thank everyone involved with my order . Couldn't be more pleased. Wishing you lots of sales. Suzie L. From Cooranbong (I got my daughter to place the order for me)
05/03/2021
Kirsten G.

Australia
BEST trackies EVER
Honestly - get yourself a pair of these pants. They're magnificent. Putting them on gives me an endorphine hit. I bought a black pair in size medium and I could not adore them any more than I do. They're not as shiny as the photos depict. But even if they were, I'd still get another pair. Comfort over everything. These pants over anything.
04/29/2021
Tom P.

Australia
Comfy by name and by nature
This is about the silkiest merino fabric you will find and yep, as per the title, they are SUPER comfy. And what's more, give yourself an even more comfortable feeling by supporting a quality Australian made product - there needs to be more suppliers like Merino Country, and even more Aussies supporting them.
04/27/2021
Sharon D.

Australia
Comfy as....
Very comfortable. Highly recommended. Love the pockets.
Perfect
I already have a few pairs of Comfy pants but have gained a few kilos over recent months & while they still fit, they're firmer than I like to wear them & wanted to try the next size up. They have arrived, and yep, they're great. The little bit of extra room is perfect at the moment and I haven't wanted to take them off since trying them on. Thanks again. Karina. VIC
So comfy
Comfiest trakkies I've ever owned. The wool is so soft. Definitely not a fashion piece, but I Love them.
Amazing!
These pants may just be the most comfortable I have ever had - they feel amazing and fit beautifully. How have I lived so long without them? Would HIGHLY recommend - awesome product and service.