Women's Australian Made Merino Full Brief 

New Colour: Dusty Pink
One of our best sellers and one of the most comfortable Merino briefs with good coverage of the tummy and bum! These Full Brief Merino Underwear are great for everyday wear. Women's Merino Full Briefs are great for sensitive skin and are naturally comfortable all year round.

Extra coverage and support - High Waist and Wide Sides
Soft, scalloped edge waist & leg elastic
Easy Care & Quick Drying
100% Merino wool except for trims
Ideal for travelling in comfort and freshness
Match with Baa Bra to make a beautiful set
Fabric: 175 gsm Lightweight 100% Australian Merino Wool
Fit: Our sizing is generous compared to overseas sizing eg. our Large is a size 16 - 18
Sizing: Please see sizing chart below. Please note measurements are just a guide and the actual fit is an individual preference.
 

To Fit Size

& Waist Measurement cm

S

8-10

80-88


M

12-14

90-98

L

16-18

100-108


XL

20-22

110-118


2XL

24-26

120-128


3XL

28-30

130-138

A Waist to crotch cm

32
35
36
38
41
43

B Side Height cm 

12
13
14
15
16
17
Return Policy
NO RETURNS or EXCHANGES of BRIEFS
. Please choose carefully, if unsure of your size please contact us before you order. Please see our full
Returns Policy
for more details.
Customer Reviews
03/14/2023
Robyn S.

Australia
Classic full brief
So comfortable,can be worn all year.Long lasting,washable and easy care.
03/14/2023
Carolyn A.

Australia
The most comfortable knickers around
Just what I've been searching for. Sturdy but soft fabric in a classic cut. Wicks away perspiration on hot days and snuggly warm in winter. Washes up like new every time. Could not be happier or more comfortable. I've waited a long time for this quality of wool fabric.
03/05/2023
Joyce E.

Australia
Wonderful Wundies
I love these undies. They are so comfortable I don't want to wear anything else. They even feel great in summer. I definitely prefer them to the cotton ones I have been wearing for years. They also dry more quickly than cotton ones. I am so surprised by how comfortable they are as I have sensitive skin and I thought that I would not be able to stand wool so close to my skin, but my fears were groundless. They feel great!
03/05/2023
Margaret S.

Australia
Classic Full Brief
Wondeful briefs. Very comfortable.
03/03/2023
Iris J.

Australia
The best
Would not want to wear any other undis. They don't stick to the skin in hot weather like cotton.
03/03/2023
Margaret P.

Australia
Women's classic full brief
The Merino Country brand are my preferred undies from my selection. One can feel confident about being fresh wearing these oh so comfortable briefs. However after a problem some considerable time ago with holes developing I am reserving judgement for the time being.
03/02/2023
Tina P.

Australia
The best knickers ever
I have used the Merino Country full brief for over 20 years and would not wear anything else. They don't ride up, they are so comfy and last for ever. Love them!
03/02/2023
james c.

Australia
march 2023
wife is still wearing them, so must be ok, after 12 months
03/02/2023
Judith C.

Australia
Great service
I've been wearing the Classic full briefs for a number of years and find them extremely comfortable. Love them and always appreciate the very prompt service after placing my order.
03/02/2023
Suzanne H.

Australia
Love all my Merino country products.
Great. Bit warm for the ****** summer, but am looking forward to pulling them on again in the winter.
03/02/2023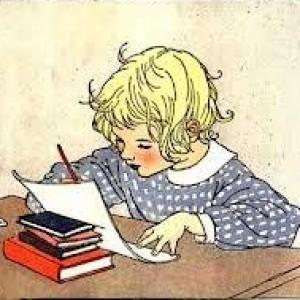 LK
Linda K.

Australia
sooo comfortable
these knickers are the best ever, cool in summer (I know, who would believe it) and warm in winter and sooo comfortable
03/02/2023
Theresa C.

United States
My favorite by far!
I love these briefs. Waiting on another order of them to arrive right now. I do wash these on gentle in my washer and hang them to dry. They dry quickly and have become my favorite undies of all those that I have. These make great every day wear or for travel when you want to sink wash so that you can minimize your gear.
03/01/2023
Janna P.

Australia
Classic full brief for ladies
Perfect fit and comfort. They are good to wear summer & winter while travelling in my campervan wisiting beaches on far south coast of NSW. Just air them overnight & I can wear them twice with a thin panty liner. Same with the bra as I can wear it for the whole weekend with no body order. I love them.
03/01/2023
Roslyn W.

Australia
Comfy undies
Very comfortable, lots of give but not saggy. I cannot fault them. Very well made & age extremely well. An excellent product I recommend
03/01/2023
PATRIZIA C.

Italy
The best
The most comfortable pair of full brief I have ever used. Thank you so much for creating such lovely merino pieces
03/01/2023
Elizabeth B.

Australia
Wundies underwear
Best underwear I've ever worn. Would buy heaps more but too expensive. Ideal for travelling, can wash & dry overnight.