Women's Australian Made Merino Full Brief 

One of our best sellers and one of the most comfortable Merino briefs with good coverage of the tummy and bum! These Full Brief Merino Underwear are great for everyday wear. Women's Merino Full Briefs are great for sensitive skin and are naturally comfortable all year round.

Extra coverage and support - High Waist and Wide Sides
Soft, scalloped edge waist & leg elastic
Easy Care & Quick Drying
100% Merino wool except for trims
Ideal for travelling in comfort and freshness
Match with Baa Bra to make a beautiful set
Fabric: 175 gsm Lightweight 100% Australian Merino Wool
Fit: Our sizing is generous compared to overseas sizing eg. our Large is a size 16 - 18
Sizing: Please see sizing chart below. Please note measurements are just a guide and the actual fit is an individual preference.
 

To Fit Size

& Waist Measurement cm

S

8-10

80-88


M

12-14

90-98

L

16-18

100-108


XL

20-22

110-118


2XL

24-26

120-128


3XL

28-30

130-138

A Waist to crotch cm

32
35
36
38
41
43

B Side Height cm 

12
13
14
15
16
17
Return Policy
NO RETURNS or EXCHANGES of FACE MASKS, SOCKS or BRIEFS
. Please choose carefully, if unsure of your size please contact us before you order. Please see our full
Returns Policy
for more details.
Customer Reviews
07/02/2022
Konstanze K.

Australia
The best undies
I only wear wundies from Merino Country and recommend them to everyone.
06/15/2022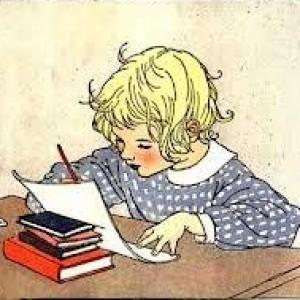 LK
Linda K.

Australia
like silk
Am changing my underwear drawer over to full merino country. These knickers are so light and comfortable, I forget I'm wearing anything.
06/15/2022
Merino Country
The best... that's why always say Really, really, really comfy!
06/06/2022
Beverley

Australia
Thankyou
Good afternoon, I think it is "Made in Australia" week at the moment. I just wanted to thank you guys for the beautiful Wundies that you make. I just love the Classic Full Brief style. The quality is soooooo good - they last really well and they are comfy as well. And the colours are lovely. Thank you, everyone. Beverley
05/12/2022
Sally

Australia
Not quite as good as the lace full brief but still worth your money
I now have 4 pairs of these, as they wash and dry well. They are as comfy as the lace full brief, but don't look as good on! They possibly sit a little lower than the lace ones too. That can be good and bad, depending on what I might be wearing.
04/25/2022
Robin

Australia
The Best!!
About 6 years ago I was looking for a company that had merino wool underwear. I tried a few places that were closer to me first but their product wasn't comfortable. I am thrilled to have found you! I live in the USA and at first was wondering if it made sense to send half way around the globe for undies; it seemed a bit unreasonable to have to purchase underwear from so far away! I sure am glad I decided to! Your Wundies are THE BEST. I am very grateful for them. They are super comfortable, well made, and durable. I have been wearing your Wundies everyday since I received them and ordered more colors. This year I tried your socks. Fantastic! Thank you!!!
12/21/2021
Beverley

Australia
Lovely Undies
Hello, my order of lovely undies came today. Thank you for an environmentally friendly, Australian made and ethically made product and I love it came in tissue paper in a compostable bag - no plastic. Thanks again. Happy Christmas Beverley
11/22/2021
Anne

Australia
Lovely Australian Product
A week ago, the day was calm and overcast and cold. I washed all the clothes that needed to be washed from the laundry and went and them out on the clothes line under the verandah. I went back in the evening and the first garment that was dry were my new wundies. Thank you for manufacturing such a lovely product that is Australian made from the fibre (grassroots) to the end product. I hope that you will spend many years enjoying what you make just as much as those of us will spend many years enjoying wearing the garments that you make. Yours faithfully, Anne
07/11/2021
Pamela

Australia
Amazing
Hello Merino Country I am just wondering when you will have the 692 Classic full brief Wundies in, in a Size 12-14 in Latte please. I am guessing that the Latte would be the colour to wear under white jeans, White linen or 7/8th Pants etc. Could you please advise me when they would be available and if this is the correct colour I would order.. I have bought these full briefs in other colours and I think they are absolutely wonderful. Wore them all the time overseas and in particular Lapland. Amazing. Looking forward to your reply. With Many thanks Pamela
06/23/2021
Philippa L.

Australia
Product is as described
Good experience. Have washed several times and quality at new is still there
07/02/2021
Merino Country
Thanks Philippa - this style is one of our most popular!
05/04/2021
Jacqueline O.

Australia
Lovely knickers
I love them them. I want more of them
Delighted
I am delighted with the wonderfully comfortable Womens Wundies pack of Full Briefs I received recently. Also my husband is very happy with the mens underpants pack I got for his xmas present... I find the texture and softness of the fabric really comfortable. Cheers Angela
Perect Fit
First I bought two pair of Wundies in Medium and they fit perfectly. So I ordered two bras in Medium. They arrived as did the knickers in very good time but were too small. The return process was very simple and the new bras arrived quickly. Very happy with my purchase and waiting eagerly for notification that the lacy knickers are back in stock.
Excellent quality, Australian owned and made!
When I first started looking to buy Australian owned and made merino clothing, this company right here, Merino Country is one of the few if not the only one Australian OWNED but also fully MADE here on our Aussie shores. On top of that the quality is outstanding and I never have believed a pair of underwear could be so comfortable! I started by buying one pair to try, LOVED them, so then I stocked up. In addition I now have purchased for hubby and rest of family. Everyone loves them!
Really Comfy
I am enjoying the undies I received from you, really comfy and I love the fabric. You are giving Icebreaker a run for their money!
Lightest & Warmest Fabric
Hello, I am back from a trip to the Arctic Circle covering Sweden & Norway. Your products were amazing and kept me very warm and dry in -25 temperatures. The full brief undies, neck gator, ear warmer band and longjohns. Merino really is the lightest and warmest fabric there is . Thankyou from a Happy Customer! Linda
Wundies @ Home
My Wundies won't be going on any adventures but it is so good to have a big day out and come home feeling fresh and comfortable