100% Australian Merino Hicut Brief - 3 Pack
Women's Australian made Merino Hicut Brief great value 3 pack.
These Hicut Merino Underwear are great for everyday wear and can be worn all year round - they have good tummy coverage, breathe and move with you... Natural Underwear... good for you and the environment... Naturally!
Extra coverage and support
3 Step Zig Zag Stitching on Soft Scalloped Edge Elastic
Easy Care & Quick Drying
Ideal for travelling in comfort and freshness
Match with a Baa Bra to make a beautiful set
Colours: Colours depend on availability and the following sizes contatin the following colours right now:
Small & Medium: Jacaranda Blue, Black & Red
Large: Pink, Taupe & Jacaranda BLue
XL:     Pink, Jacaranda Blue and Black
Fabric: 175 gsm Lightweight 100% Australian Merino Wool
Sizing: Please see sizing chart below. Please note measurements are just a guide and the actual fit is an individual preference. If not sure please contact us for assistance.
 

To Fit Size

& Measurement cm

S

8-10

80-88

M

12-14

90-98

L

16-18

100-108

XL

20-22

110-118

A Waist to crotch cm

26
28
30
32

B Side Height cm 

5.44
5.47
5.5
5.53
Return Policy
NO RETURNS or EXCHANGES of FACE MASKS, SOCKS or BRIEFS. Please choose carefully, if unsure of your size please contact us before you order. Please see our full Returns Policy for more details.
Customer Reviews
03/14/2023
Lyn N.

Australia
Full Briefs
The full briefs are wonderful. I am just waiting to save some money to order another set.
03/10/2023
Jenny T.

Australia
very comfortable
unfortunately I bought the wrong size so had to buy again
03/06/2023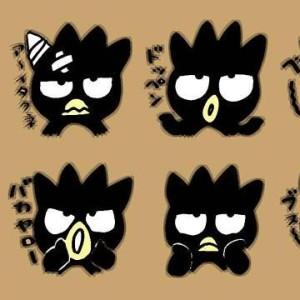 JB
Jill B.

Australia
Honestly the most comfortable underwear I've worn
I bought for travelling, but now I'm wondering if I should fill my drawer with them
03/04/2023
gay o.

Australia
Comfortable pants
Very good fit and comfort
03/02/2023
Diane B.

Australia
Loved the product
Briefs were comfortable and felt good, sadly despite moth repelling things nearby they were eaten by the moths
03/02/2023
Laura B.

Australia
Highly recommend
Comfortable, excellent value and good quality
03/01/2023
Heather S.

Australia
#691x3 3 Pack Classic Hicut Briefs
Excellent. Comfortable, cool in summer. Quick drying. Long lasting.
03/01/2023
Libby D.

Australia
I love your undies
They were a gift for my niece but they didn't fit her so I had to order the other ones but made a mistake when I ordered the next ones- meant to order hi-cut but preferred classic by mistake. But I do have some of your undies that I bought before and I loved them in winter and spring
01/13/2023
Jeannette

Australia
Very Good Value
Thanks Kerrie Richards, my new undies arrived yesterday. The old ones were getting a bit raggetty, but when one considers that I have been wearing them constantly for the past SIX years, they are VERY GOOD value!
10/11/2022
Jenny T.

Australia
very comfortable
I was always a bit dubious about wearing wool in underwear as normal wool makes my skin itch, but these soft woollen briefs are amazing. No itching at all and very comfortable. Sizing is perfect. I will be buying more.
10/11/2022
Merino Country
Thankyou - we think they're pretty Wundie-ful!!
09/06/2022
Christine M.

Australia
Classic high cut briefs
Very comfortable and cool with no ride up
08/02/2022
Christine J.

Australia
I wear no other!
Summer and winter - comfortable and so fantastic in reducing odor. Just back from a big OS trip, hot sweaty, but I always smelled fine. Dry quick too.
02/26/2022
Karen

United States
Beautiful but runs a bit smaller than other Merino County styles in same size
I ordered this three pack Pink-Navy-Natural in an XL. The fit is okay but definitely runs smaller than the same size in the 691L Classic Lace Hi-Cut Brief and the 692L Full Cut Brief. Quality is excellent and the colors are beautiful.
05/07/2021
Faith H.

United States
Exactly what I have been looking for!
Fantastic fit. I probably could've sized down but didn't want to risk pinchy undies. I figure it's easier to shrink them up a bit than stretch them.
Good price, compared to cotton!
I've been buying Merino Country briefs for 4 years. I always loved the breathable, non-stink, quick-dry features, so great for travel. I now realize the price compares favorably to cotton--Wundies may cost twice the price of a pack of cotton undies but last more than twice as long. Even with shipping costs to the U.S. these are a good deal and I am so glad to have found them.
Merino Country
Thanks Cathy - have shipped some more to you!
I LOVE THEM!
Hello! I purchased some undyed hi cut briefs and I love them! Soft, washable, comfortable and basically the only underwear on the market that doesn't carry an odour! The fit is amazing, I have a booty and these are the best fitting I've found with a flattering cut that stay in place. Thank you!