100% Australian Merino Classic Briefs

Men's Australian made Merino Classic Briefs. The most comfortable men's undies you'll find... great natural underwear for work, travel and play.

Men's Merino briefs are great for sensitive skin and provide natural comfort.

Men's briefs with double fabric pouch (no fly) for extra comfort and support

Covered elastic waist & covered natural rubber in the legs so you only have soft Merino wool against your skin
Reduces sweating and chaffing
Fully breathable & wicks sweat away - No Smell
Thermoregulating - great in hot or cold

Easy Care & Quick drying - perfect for swimming
Naturally elastic - move with you
Soft and gentle on sensitive skin
FABRIC: 175 gsm 100% Australian Merino

SIZING: Please note - our sizing is Australian Sizing and is generous - please take note of our sizing chart. For guidance if you take a an XL in Overseas Made underwear you're probably a LARGE in our Wundies!!

If in doubt please call us on 1800 606 969 and we will help you to get your sizing right!

If you fall between sizes, think about how you like your underwear to fit. Do you like it tight and snug, or loose and breezy?

| | | | | | | |
| --- | --- | --- | --- | --- | --- | --- |
| To Fit Waist (cm) | 80-88 | 90-98 | 100-108 | 110-118 | 120-128 | 130-138 |
|  Garment Measurements cm | S | M | L | XL | 2XL | 3XL |
| A Waist to Crotch | 28 | 30 | 32 | 34 | 36 | 38 |
| B Side Height | 8 | 8.5 | 9 | 9.5 | 10 | 10.5 |
Return Policy
NO RETURNS or EXCHANGES of FACE MASKS, SOCKS or BRIEFS. Please choose carefully, if unsure of your size please contact us before you order. Please see our full Returns Policy for more details.
Customer Reviews
All Australian Materials and 100% Australian manufactured
They are the best, they are lasting me twice if not thrice times longer so far than any other brand I have ever purchased, No need to take my word for it though, I suggest you buy at least one Wundies and any other brand at the same time to prove it for your self, Yep.. without a doubt you will be kicking yourself for wasting your money on that other brand..
11/12/2021
Merino Country
Thanks Peter - glad you love our Wundies!!
11/10/2021
Peter

Australia
Wundies are Wonderful at Sea
Just back from a 3 week sailing trip and noticed how WUNDIES outperformed other undies in wicking salt water away from the skin keeping you warm, dry and chaffe-free!! Definately stocking up on more!! Sailor Pete
11/04/2021
Rob D.

Australia
Great undies
I now have puchased 8 pairs, very happy with quality and fit.
06/01/2021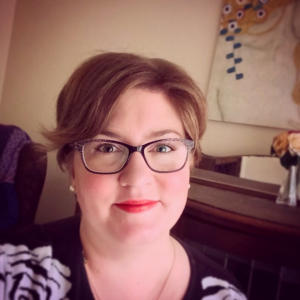 KS
Karina S.

Australia
Comfy
Wash well & my hubby finds them comfortable. Thank you!
Simply The Best
I purchased these for my husband. Usually he hates and avoids wearing undies except when he has to go to work or out in public. He was skeptical about the idea of wool undies, but now he is a total convert. He says the classic briefs are comfortable enough to wear every day, which he does now whether he is going out or not. It might seem a little expensive, but honestly, the value for money is out of all proportion to the outlay. The fabric and fit are superb, stylish and flattering. The thermal regulation is perfect in any season. We have definitely found that fine merino fabrics are beneficial for maintaining health and hygiene. I have been wearing Merino Country garments for a few years now, and if you clean and store your merino correctly, it will outperform other materials.
Sooooo Comfortable!
I have bought a 4 pack off you guys a couple of years ago and the XL was perfect. They are the best! Soooo comfortable but the thing I noticed the most was the quality. A trully great product, and I want to give you guys a plug on the Aussie owned facebook page if thats ok. Regards Damien
So Comfortable!
I bought your amazing and wonderful wundies, they are so incredibly incredibly comfy, I have to keep checking that I still have them on.
Best eva
Bought a pack of Wundies because they were all natural, environmentally sound and all Australian. Turns out they are also the most comfy, hard-wearing and best undies I've ever owned. They are dearer than the usual stuff I'd get from major stores but when you wrap your butt in them every day, working in 40 degree heat they're just so worth it. I also surf in them... Just ordered another pack and some for my wife as well.
Merino Country
Another Merino Lover and happy Wundies Wearer - we're glad you love them as much as we do!!
Best Undies Ever
My hubby used his Wundies in Kokoda PNG 2017 and 48km Gold Coast Kokoda in 2018, and were fantastic for both - quick drying, keeping & the jewels safe, and zero chaffing. He loves them! TANYA, Brisbane
Fantastic
Just buying a second lot of the wool underwear. I am buying these because of my plan to walk the Camino later this year and experimenting with clothing. I have also found my new long term underwear these are just so good, high quality and zero itch. Far superior to cotton and there is a great benefit of improved hygiene in the groin area, essentially much less smell than regular cotton. Cheers team excellent product.
The Best
I have been wearing WUNDIES since the last century! I wouldn't have anything but WUNDIES in my drawers' draw. I travel a lot and appreciate the fact that they are comfortable in summer and warm when it's cool. Love the colours, love the fit - they're just great!! BERNARD
Best quality ever!
I have to admit without a doubt this brand of underwear is of the highest quality, durability and comfort I have ever encountered. I am very happy with the purchase. Thank you to the people at merinocountry.
Extremely Comfy
I have just received my first ever Wundies!! They fit as you predicted (1 size smaller than foreign brands). They are extremely comfy. The other benefit is that I feel proud and uplifted to know that I am wearing something grown and made in Australia. It is a lovely feeling!! Keep up your great work. David. NSW